Executives and Business Owners
We Focus on What's Important to You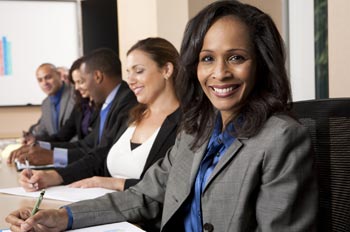 Risk Management. Measurable Results. Predictability. We deliver all these and more to help you make sound, fact-based decisions aligned with your corporate strategies and goals. We offer fresh perspectives, new ideas and bottom-line results. But, most importantly, we listen to you and adjust our approach to align with what's most important to you and your organization.
We understand what it takes to lead an organization in these challenging times. We deliver industry leading expertise to help you think strategically and ensure that your benefits program aligns with your overall business direction and needs.
You can depend on iSolutions to think strategically and practically, and help you control and manage costs, simplify administration, achieve regulatory compliance, enhance employee satisfaction and engagement and boost productivity.
Human Resources and Management Working Together
You are concerned about growing and running your business. We understand. That's why we collaborate with owners and management and your Human Resources team to develop effective solutions. Because we understand the HR aspects of benefits and total rewards plus overall business strategies, we often serve as the bridge between senior management and HR. Both groups appreciate our expertise and our ability to define benchmarks, measure results and deliver predictability and practical, business-relevant strategies.